controlGen is a boutique consulting firm focused on helping small- to mid-sized businesses improve their digital presence. We deliver high-value, technology solutions and support to help improve your business.
I've been involved in starting (and later selling) two companies. And I've done business with scores of others. Break-ups happen and they're often uncomfortable. They aren't always, but that's the way to bet. Years ago, I had an associate tell me that it...
read more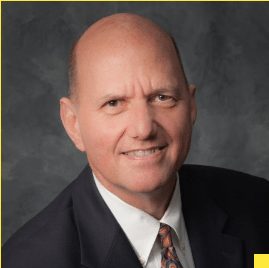 Jack Lavender
Founder, Principal Consultant
Mr. Lavender is an experienced professional with a deep understanding of business process and technology and the interplay between the two. Accomplished at managing and expanding long-term client relationships. Skills range from strategic business, operations, and technology planning through design to implementation of technology across the enterprise. Talented manager, motivator, organizer and team builder in environments ranging from large, multi-national firms to start-ups. Significant wireless and mobile experience.
Specialties: Application of technology to solve business problems and improve profitability. Taking action to make positive changes. Talented motivator, organizer and team builder.
In addition to having started and sold two companies, Mr. Lavender also acts as a Mentor for the CleanTech Open, the world's oldest and largest cleantech startup accelerator, and sits on the board of Surrey Services, a non-profit organization that helps older adults to live with independence and dignity and to continue as active members of our community.
Web site design, build, host, and maintain
CRM Integration and On-boarding
Our client, a SaaS provider, had a substantial backlog of customers because they lacked a standardized process for on-boarding. We designed and implemented procedures, integrated with their CRM, that cleared the backlog. In addition, many of the procedures were automated which reduced the on-boarding time from six weeks to six days.
Wireless Remote Tank Monitoring
Our client was a chemical manufacturer and supplier. We built a custom, hardware and software solution that captured tank volume and consumption rate. It transmitted it back to a web site where they used the information as input to their production planning and delivery process.
Development of on-line training courses
Our client has been providing on-site training programs for major banks for over 40 years. They were recently approached about delivering some of their material electronically. We evaluated multiple, on-line tools and made a final recommendation. Upon selection, we converted three of the printed courses (several hundred pages of material) into an on-line format with a web front-end and full course management. Final review of all materials is underway and official launch is slated for Q3-2017.
CRM Implementation
Our client, a mobile hardware and applications company, was working from spreadsheets of contact lists. We consolidated all the data, implemented a new, low-cost CRM, and created standardized sales processes.
Solar Array Performance Monitoring
Our client sold, installed, and maintained commercial solar arrays. Our solution monitored how much energy was being generated and compared it to how much should have been generated. If it was outside performance thresholds, alerts were sent to site administrators.
Interested in a conversation...