We help small businesses manage their digital presence.
Our outlook and approach…
We believe that technology should be an enabler. If you're working on solving a problem with your web site, you're probably not advancing your business. And that's an important thing to do.
If your web site isn't helping your business, it makes sense to question the investment. If you've got a business you need it, but at what cost?
We're thrifty. Like you, we want to spend money on the things that deliver the most return. Like you, we're running a business. So, we focus on delivering incredible value.
Here are the things we help other clients with:
Hosting your web site
The first thing you need is a web site. We usually build and host WordPress sites, but there are other choices, too. We'll host it, keep everything up to date, keep it secure, keep it backed up, and keep it performing at a high level.
Site Traffic
It's all well and good to have a nicely tuned site hosted on a fast server. That doesn't tell you who's visiting your site. On average, only about 2% of web site visitors identify themselves. We'll monitor the traffic and can help with identifying those anonymous users and turning them into leads.
Search Engine Optimization
If your website doesn't show up when people are searching, it's not much good. SEO (as it's known) is an on-going process of improving how close to the top of the search results you appear. There are LOTS of moving parts on this and we can help you stay on top.
Advertising
Sometimes you need to pay to appear in search results. Pay-Per-Click (PPC) is a common approach to drive traffic to your site. We've got the ability to build and manage those advertising campaigns for you.
Technology Consulting
We have deep experience with technology and have spent years working with business people across the tech spectrum. Frankly, it's unlikely that you've got a technology problem we haven't seen. And, if we can't solve it, I can guarantee you we know someone that can.
Finally (and this might sound crazy to some of my peers), technology doesn't solve every problem. Sometimes you just need a process improvement. We can help with that, too.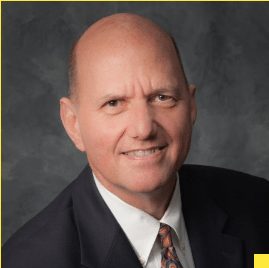 Jack Lavender
Founder, Principal Consultant
Mr. Lavender is an experienced professional with a deep understanding of business process and technology and the interplay between the two. Accomplished at managing and expanding long-term client relationships. Skills range from strategic business, operations, and technology planning through design to implementation of technology across the enterprise. Talented manager, motivator, organizer and team builder in environments ranging from large, multi-national firms to start-ups. Significant wireless and mobile experience.
Specialties: Application of technology to solve business problems and improve profitability. Taking action to make positive changes. Talented motivator, organizer and team builder.
In addition to having started and sold two companies, Mr. Lavender has also acted as a Mentor for the CleanTech Open, the world's oldest and largest clean-tech startup accelerator, and is a former board member for Surrey Services, a non-profit organization that helps older adults to live with independence and dignity and to continue as active members of our community.
You can't just put it up and forget about it. After a few months, it's going to start to look dingy. People are going to get tired of seeing the same words and pictures. After another few months, the paint's going to be peeling and it's going to start to send a new...
read more
Many people listen with the intent to respond, not understand
– Steven Covey
You can never take credit. You can only be given credit.
– Jack Lavender
The way to achieve your own success is to be willing to help somebody else get it first
– Amy Poehler
You can't move mountains by whispering at them
– Pink
Clients do not come first. Employees come first. If you take care of your employees, they will take care of the clients.
– Sir Richard Branson
If your actions inspire others to dream more, learn more, do more and become more, you are a leader.
– John Quincy Adams
Well done is better than well said.
– Benjamin Franklin
Honesty is a very expensive gift. Don't expect it from cheap people.
– Warren Buffett
I'm often amazed by what people will tell me if I'm not talking.
– Jack Lavender
The two most important days of your life are the day you are born and the day you find out why.
– Mark Twain
You can make more friends in two months by becoming interested in other people than you can in two years by trying to get other people interested in you.
– Dale Carnegie
What we have done for ourselves dies with us, what we have done for others and the world remains and is immortal.
– Albert Pike
Interested in a conversation...